Zakynthos became the film background and attract new tourist
For the CEO of Seawonders, Marina de Mello Peixoto Visetti, Greece will always be a special destination for those who want an unforgettable experience.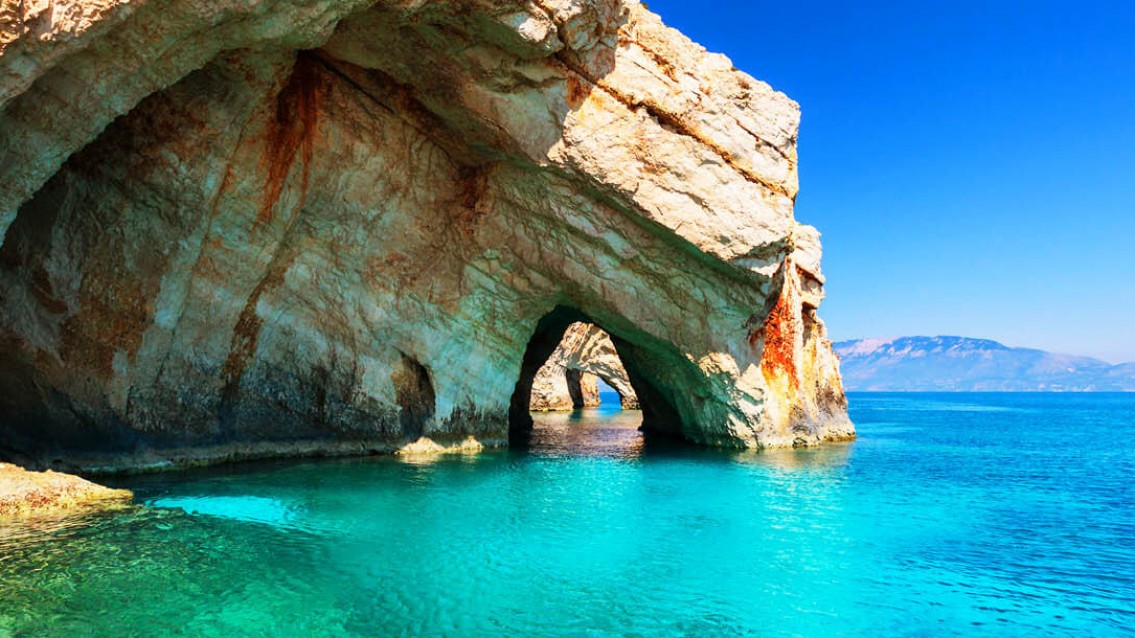 Miami, FL - Greece's Ministry of Tourism has made attracting overseas television and film productions a priority so as to showcase the country's tourism product around the world.
A recent announcement noted that two large productions, from South Africa and Italy, are due to be shot in Greece shortly, with the support of the Greek Tourism Organization.
The South African production will be the ninth season of Tropical Island of Treasure, a popular survival game show that will be entirely filmed in Greece in summer 2019.
A five member crew is anticipated to visit Greece in September to pinpoint ideal locations.
The Italian production is reality show Donna Avventura which will be filmed in the Ionian Islands. An eight-member crew is visiting the islands of Lefkada, Meganisi, Kefalonia, Ithaca and Zakynthos next September to identify key locations.
Absolute Relaxation and Yoga in Zakynthos
One of the most famous summer resorts in Greece, the island of Zakynthos is also home to a large yoga community. There are several yoga schools that offer the ideal place to practice yoga away from home and rediscover your joy of life in one of the most beautiful places on Earth. The most famous beaches of this charming island (Agios Nikolaos or Alykanas) also offer a rich diversity of water sports to try.
For the CEO of Seawonders, Marina de Mello Peixoto Visetti, Greece will always be a special destination for those who want an unforgettable experience.
"Seawonders was created to be an important interface between tourist and the most wonderful locations in Greece. We have made our customers' dreams come true with scenarios never imagined, such as Zakynthos." said Marina who is a thorough connoisseur of the Greek islands.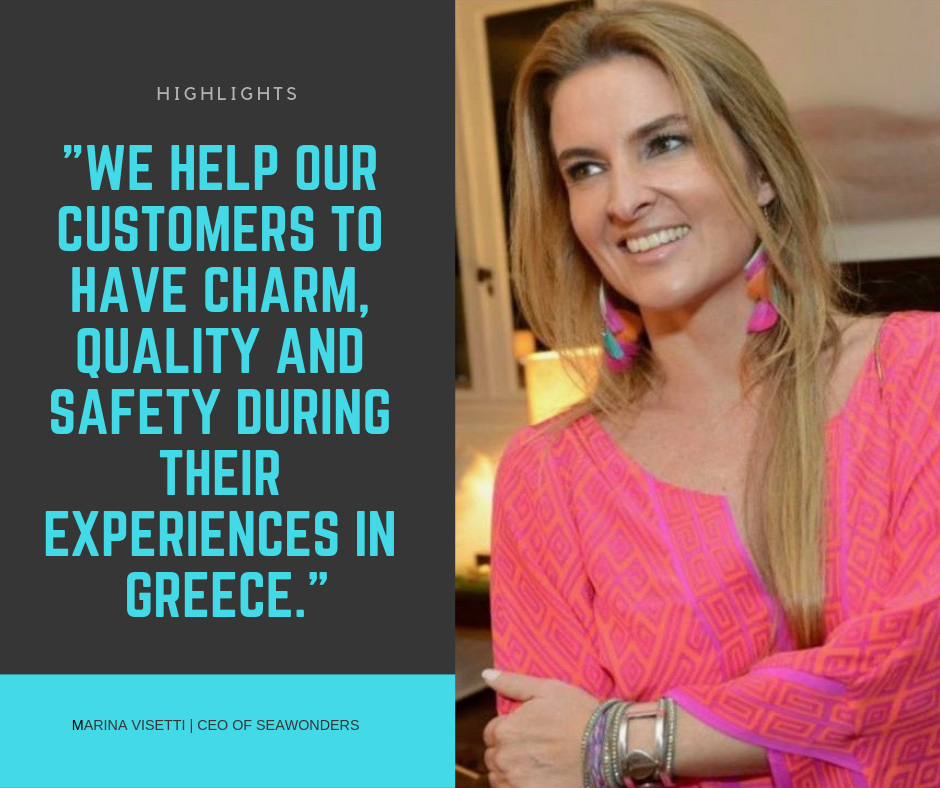 Tourism Investments upcoming
Foreign investors in Greek tourism have turned to the development of plots for the establishment of holiday complexes according to Enterprise Greece officials who are in contact with funds and investment groups from abroad on a daily basis; according to Tornos News an important Greek news agency.
There is a clear difference in the strategy of foreign investors who until just a few months ago would not even consider discussing the development of a plot from scratch, noted Angela Michalopoulou, investment director at Enterprise Greece. The tourism sector could trigger investments of 22.4 billion euros in the coming years, which would generate the creation of some 600,000 jobs.
As Enterprise Greece chief Grigoris Stergioulis stressed, if the above estimates prove correct and the investment plans under way are completed, tourism will employ around 30 percent of the country's workforce, up from 23.4 percent today.
About SEAWONDERS
Seawonders emerged in 2016 through an idea by Brazilian businesswoman Marina Visetti; a year after visiting the Greek islands. After an in-depth study of the potential of the place, she dedicated herself to generating intimacy with restaurant, hotel and service providers owners, thus creating empathy and greater experience with the islands. One of the objectives was precisely to experience each service offered on the beautiful beaches of the islands; always focusing on maritime entertainment.
"Our audience is tasteful and of a high cultural level. We have clients who wish to invest money well in travel with great security. We give tips to all budgets from the simplest to the most luxurious, without losing the good taste and quality. We've tried everything before pointing out to our customers. "
The CEO of Seawonders aims to become a quality brand when it comes to travel to Greece and region including Italy.
Marina reinforces the functionality of the company portal. "The tourist can do everything by himself by the site, he does not need our help for anything. But, we would like feedback from him. So we left an open channel for exchange of emails and reviews. We provide a high security in placing those who travel in direct contact with our partners; the negotiations are made between them. Perhaps this is one of the great differentials of our business. ", concludes Marina who wants to reach the 7 seas with Seawonders.

Seawonders web providing charm, quality and safety

Seawonders has a modern digital platform that offers customers and partners the ability to access all the information so they have a wonderful and unforgettable stay in the destinations. According to Luiz Henrique Vieira d'Almeida, Marina's nephew and partner of the business; generating complicity with sites is extremely important to Seawonders. "We experienced all the backstages of the Greek scenarios; and we always offer the best tourism content. This is our core business. Our staff generates a inwardness with the owners of restaurants, hotels, boats and shops; and survey the islands that last for cycles of about 100 days. We want our client to feel truly at home." says Ike as affectionately called by everyone.
Service: www.seawonders.com